Lawrenceville Happenings Meeting: 2021 Crime in Review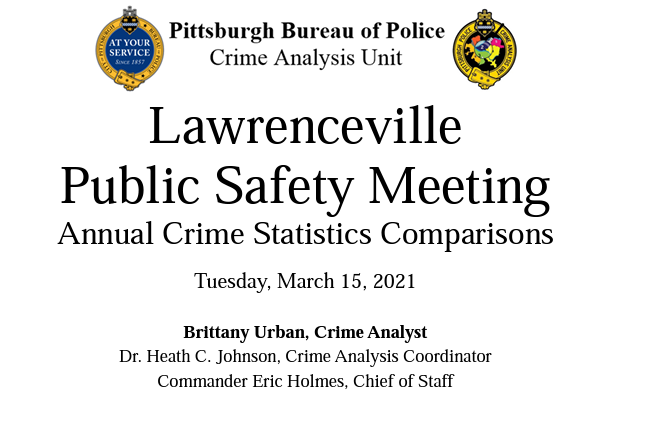 At the March 15th Lawrenceville Happenings, the Pittsburgh Bureau of Police Crime Analysis Unit presented a review of crime statistics for Lawrenceville and answered questions from residents. Crime Analyst Brittany Urban reported that the trend of crime incidents has continued to go down steadily over the past years, with an especially sharp drop in 2020 as the pandemic kept people in their homes.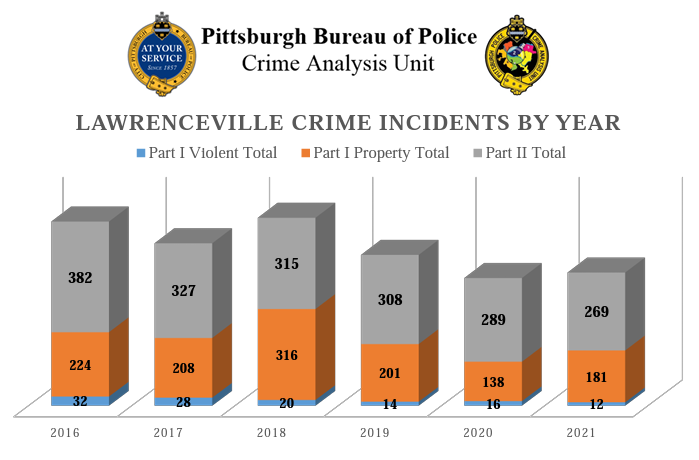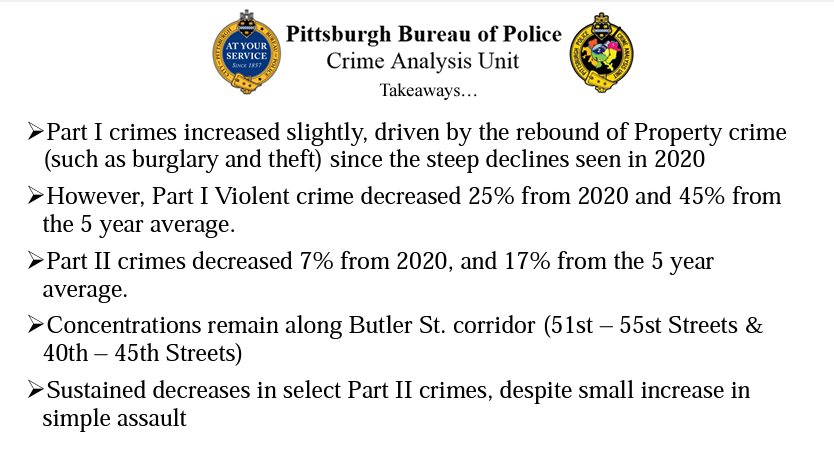 A recording of the meeting can be found here. And a link to the full presentation by Crime Analyst Brittany Urban can be found here.
For more information,