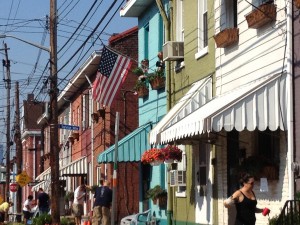 Lawrenceville United (LU) is an inclusive, resident-driven community–based non-profit organization focused on improving quality of life of Lawrenceville residents and stakeholders through community engagement and advocacy, community restoration and beautification, and community planning and development.
Growing from its modest roots in 2001, Lawrenceville United has made great strides over the past few years, and has also demonstrated the ability to not only deliver on the targets and objectives described in an original business plan, but have also demonstrated the ability to take on new, community-driven programs that align with the mission of the organization.   The mission and goals have stayed the same, but as the neighborhood evolves, new and creative ways of reaching those goals and carrying out that mission of improving overall quality of life  have been and will continue to be explored and implemented.
Lawrenceville United's direct connection to the residents makes the organization unique in their ability to create and deliver programs that address the high priority concerns and needs of the residents.
Lawrenceville is currently experiencing an incredible revival, and its growth is due in no small part to the work of the community organizations that have worked diligently to re-establish this neighborhood as a place.  Nowhere in this region can a neighborhood claim so many historical assets, involved and engaged residents, economic development projects and opportunities, sustainability and green initiatives, and bona fide examples of substantive business community growth.  We are one of the largest neighborhoods in the City, yet have experienced a remarkable reduction in crime over the past few years:  a 56% drop between 2002 and 2010. Investors and developers are approaching Lawrenceville with proposed projects and plans, and houses are selling and renting faster than in previous years, despite the challenging economic times.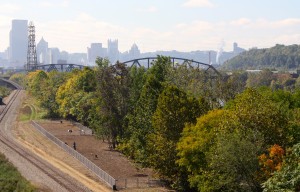 Despite the organizational and community success, there is still much to be done in Lawrenceville.  Dilapidated and vacant buildings, large tracts of vacant underutilized land, struggling main street businesses,  potential plans waiting for implementation,  a myriad of quality of life issues and standard of life issues are constant reminders that organizations such as Lawrenceville United are crucial to the continued success and revitalization of the community.