2022 Lawrenceville Independence Day Celebration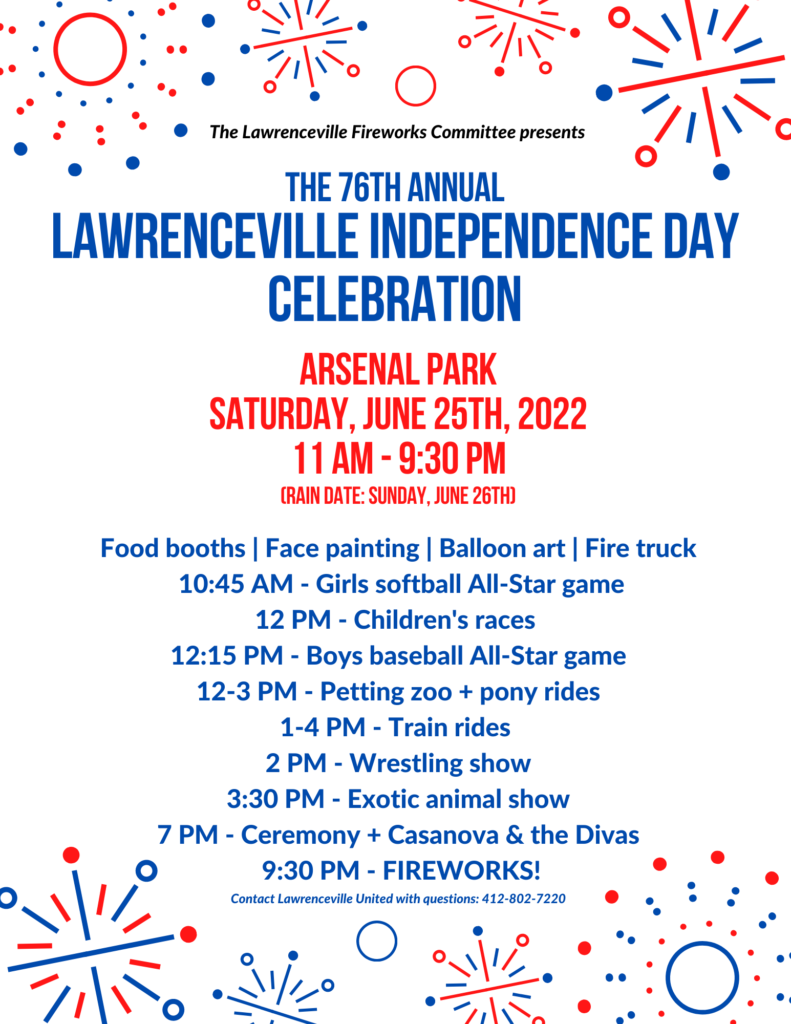 The Lawrenceville Independence Day Celebration will be returning to Arsenal Park on Saturday, June 25th, 2022 (rain date: Sunday, June 26th), with all your favorite traditions: live music, fun activities for the kids, refreshments, and of course, a world-class fireworks display compliments of Zambelli Fireworks. The Lawrenceville Fireworks Committee is pleased to bring back this beloved neighborhood tradition after missing the past two years due to COVID-19.
SCHEDULE:
10:45 AM – Girls softball All-Star game
12 PM – Children's races
12:15 PM – Boys baseball All-Star game
12-3 PM – Petting zoo & pony rides
1-4 PM – Train rides
2 PM – Wrestling show
3:30 PM – Exotic animal show
4:30-6:30 PM – Fire truck
7 PM – Ceremony + live music from Casanova & the Divas
9:30 PM – FIREWORKS from Zambelli!
Contact Lawrenceville United with questions: info@LUnited.org or 412-802-7220.