Community Meeting on Construction at Former Washington VoTech School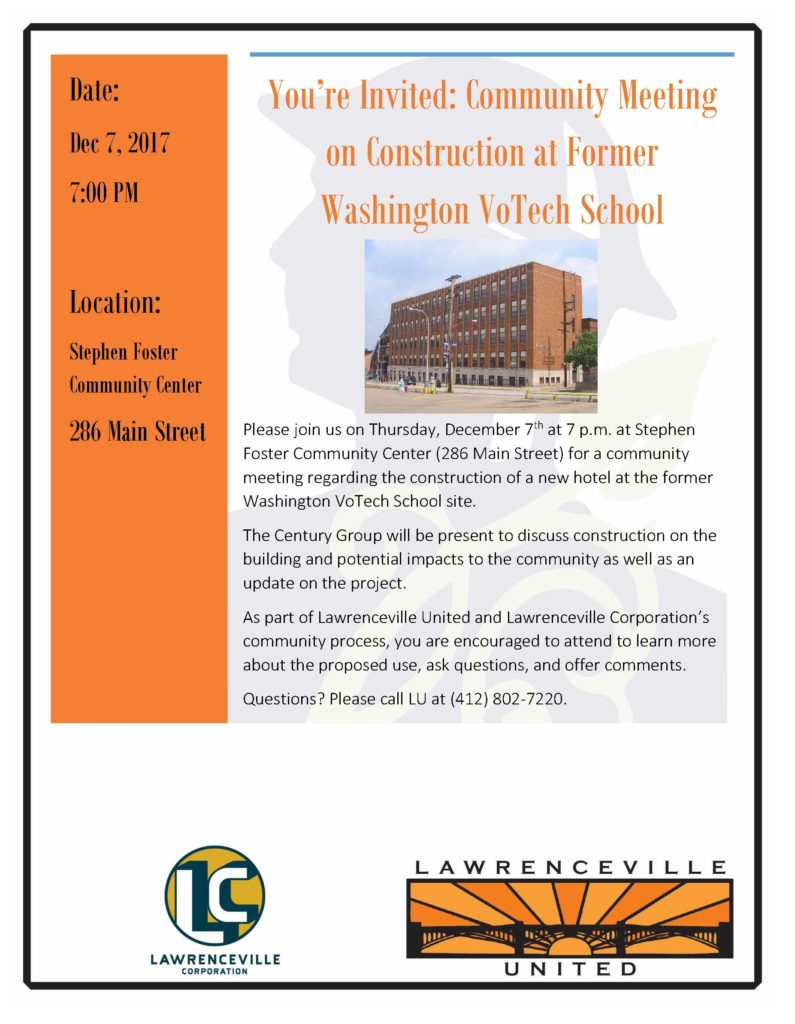 Please join us on Thursday, December 7th at 7 p.m. at Stephen Foster Community Center (286 Main Street) for a community meeting regarding the construction of a new hotel at the former Washington VoTech School site.
The Century Group will be present to discuss construction on the building and potential impacts to the community as well as an update on the project.
As part of Lawrenceville United and Lawrenceville Corporation's community process, you are encouraged to attend to learn more about the proposed use, ask questions, and offer comments.
Questions?
Please call LU at (412) 802-7220.