Fire and loss in our neighborhood: Ways to help.
A terrible fire destroyed multiple Lawrenceville homes last night. Below are links to fundraisers to help our neighbors. 
Merranda Highfield writes: "Who I'm raising money for is my mother & father to help them out! We have just lost our home to a huge house fire, we lost our two dogs & our cat. All our memories of many year is all gone! We could use the help… even a little help would be good! I appreciate everyone that was there for us & that is continuing to be there for us ! We truly appreciate it!
The money will be used to buy my parents clothes & shoes. Most money will go to a new home for them, so they have some where to stay. Every little bit would help, your donation of any thing, any money will be truly appreciated! Thank you everyone!"  
Here is the link to that fundraiser on Facebook. Here is another one on GoFundMe.
---
And Sarah Hillman writes: 
On April 21 our dear friends, Justin and Ethan, lost everything they owned in a house fire.  If any of you know Justin or Ethan, you know they would do anything to help a friend in need, and that is what we are asking from you. The goal of this GoFundMe is to provide them with, at least, the funds that they need to relocate and get basic life necessities.  Your donation would be more than appreciated, it would be a literal lifesaver and a provider of emotional and mental relief. We hope to mitigate this tragedy with your kindness. Thank you.
Here is the link to that fundraiser: Ethan and Justin Fire Recovery Fund
---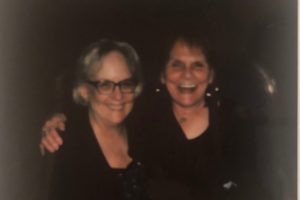 Jennifer Miles wrote: 
Since sharing this page our father has since passed away! Between the lung cancer and the smoke inhalation, it was just to much to bear.
We are still collecting any donations for our Aunt Donna as she has lost everything. If any clothes can also be donated, she wears a size medium in tops and pants are 10 or 12s. Thank you for any assistance in such a difficult time for our family!
---
Bryn Young writes: My name is Bryn, and I am the oldest daughter of Jamie. My sister and I have lived at 5255 Wickliff St., Pittsburgh, PA, 15201 for over 13 years. My youngest sister and stepdad have lived there for 6 years…My family's memories, belongings, and spirits all burned in that fire. We would like to help our neighbors and the other victims of this fire. If you can donate even a penny or a prayer, we would greatly appreciate it. Thank you all so much for your concern. We love you. 
Here is the link for that fundraiser: Pittsburgh Family Relief Donations
#Community of Helpers