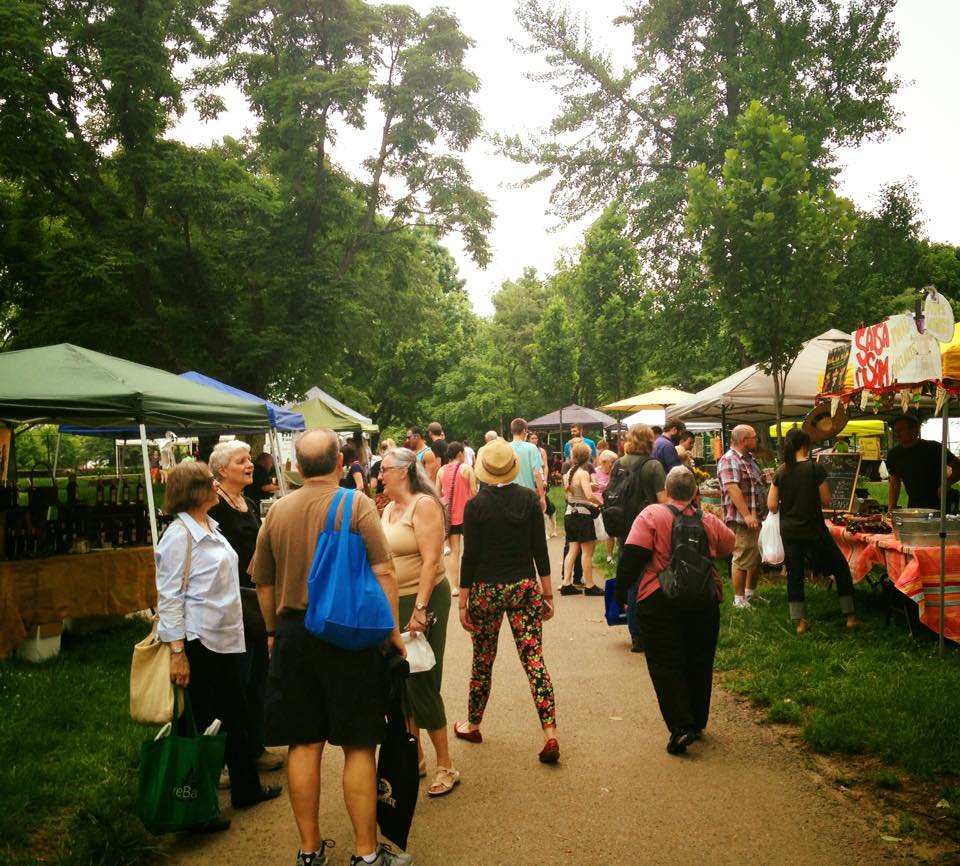 Saturdays, 1-4pm, June 3rd – October 28th, Arsenal Park
Get Involved
2017 Farmers' Market Vendor Application
We are still accepting vendor applications for the 2017 season. Click on the link above to find the application. Completed applications can be emailed to Dani at market@lunited.org, or mailed to the address provided. We look forward to working with you!
Lawrenceville Farmers' Market is a non-profit program of Lawrenceville United managed by a seasonal market manager and a volunteer advisory committee. We are committed to increasing food access in our community, to growing local agricultural businesses for long-term sustainability, and providing a vibrant gathering space for the Lawrenceville community. For more information on how you can help us make this possible click on the link above or email Dani at market@lunited.org
Email Dani at
market@lunited.org
to find out how, or
sign up for our newsletter
to learn more about available volunteer opportunities, including general market volunteer, educational chef, musician at market, special event volunteer, and more.
Our Mission
The Lawrenceville Farmers' Market was founded in 2011 with the support of Councilman Patrick Dowd and Lawrenceville United. The purpose of the market is to not only provide access to fresh, healthy foods for Lawrenceville residents and visitors, but also connect low-income individuals and the senior community by engaging farmers willing to participate in subsidy programs.
While food access and affordability are our main goals, we also strive for the market to be a place of gathering for the Lawrenceville Community, as well as a place for local businesses to grow and thrive. Check out the events page for a full list of our market events, and our vendors page to see all the wonderful businesses and farmers that attend our market!
The Market will run every Saturday from June 3 through October 28 from 1p – 4p in Arsenal Park, near the 40th Street entrance. The market is overseen by the Lawrenceville Farmers' Market Advisory Committee, which is open to all residents and stakeholder who have an interest in the operation and management of the market. Email Dani at market@lunited.org to find out how you can become involved in the advisory committee.
Are you or your business interested in becoming a Market sponsor? Email market@lunited.org for details.
FAQs
What forms of payment are accepted at market? 
Cash, Debit/Credit, and SNAP/EBT are all accepted. Visit the information booth when you arrive to swipe your Debit/Credit and SNAP/EBT card for tokens, which can be spent around market in place of cash.
How are SNAP benefits used at market?
When you swipe your EBT card at the information you receive tokens in exchange for the amount swiped. These tokens can be spent on any SNAP-eligible product found at market. For every $5 spent with your EBT card you receive another $2 to be spent on any fruits and veggies at market!
Are Senior Farmers Market vouchers (SFMNP vouchers) accepted at market?
Yes! We even host a few special days at market to honor our SFMNP customers. Follow along in our newsletter or on our social media pages to find out more.
Can dogs come to market?
Definitely! All friendly dogs are welcome at market as long as they are kept on a leash and remain with their human at all time. Make sure you stop by our dog treat vendor's tent to get your furry friends a special gift, and follow along in our newsletter and on our social media pages to learn more about the special furry friend themed events we host throughout the season.
What are some of the special events you host at market/how can I find out about them in advance?