Raising a Family in Lawrenceville
---
With over 1,000 school-aged children, Lawrenceville has a lot to offer families: parks and playgrounds, neighborhood schools that welcome close partnerships with the community, family-friendly businesses like Arsenal Lanes, Kickback pinball café, Brambler Boutique, Dragonfly Castle Toys, and Row House Cinema, amenities like the Lawrenceville branch of the Carnegie Library of Pittsburgh and the Estelle S. Campbell Boys and Girls Club, annual events like the Back to School Bash, Halloween Party, the Joy of Cookie Mall, and the Big Hunt, comprehensive medical services at the highly-esteemed UPMC St. Margaret's Lawrenceville Family Health Center, a neighborhood-serving summer camp, parent networks like the Lawrenceville Play Group and school-based parent organizations, and youth programs like 9th Ward Youth Athletics, swim lessons, tennis clinics, and soccer—and much more!
Believing that families are critical to the neighborhood's long-term success, Lawrenceville United is committed to supporting programs and community development that make Lawrenceville a great place to raise kids. One of our flagship programs, PEP Rally, works with local parents, school staff, and community partners to strengthen and support our neighborhood public schools. To learn more about PEP Rally and other resources for local families, please see the links below or contact our office at (412) 802-7220.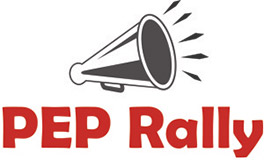 Latest PEP Rally News
---
Lawreneville United is seeking a highly passionate, productive, strategic community organizer to join our team of dedicated community advocates and professional to staff the PEP… Continue Reading
In response to a proposed plan to reconfigure Pittsburgh Public Schools, LU provided testimony at the February 22nd public hearing in front of PPS administration… Continue Reading
You're invited to our annual Back 2 School Bash! This free #sociallydistant supply giveaway will be held on August 29th 2020 from 11 a.m. – 1 p.m.… Continue Reading
The Virtual Lawrenceville-Wide Public Safety Meeting on COVID-19 was held on Tuesday, April 28th at 6 p.m through Zoom, by phone, and through Facebook Live.… Continue Reading
The second of three "Housing For All" community meetings was held on Wednesday, October 17th at 6 p.m. at Goodwill of Southwestern PA's Workforce Development… Continue Reading
< Older PEP Rally News
Program Achievements
---
Data collected about number of school-age children in neighborhoods and choices being made.
Over 100 parents interviewed about their perspective on neighborhood public schools: strengths, opportunities, and barriers are identified.
Support provided to local families navigating school options and enrollment. "School Options Guide" resource created.
New working groups of parents started at Woolslair and Arsenal.
4 new afterschool programs created.
PEP Rally selected to be part of Annenberg Institute for School Reform's Pittsburgh Parent Power initiative to develop parent leaders and power through education organizing.
Over 200 parents engaged.
Partnered with 50 organizations.