May's General Membership Meeting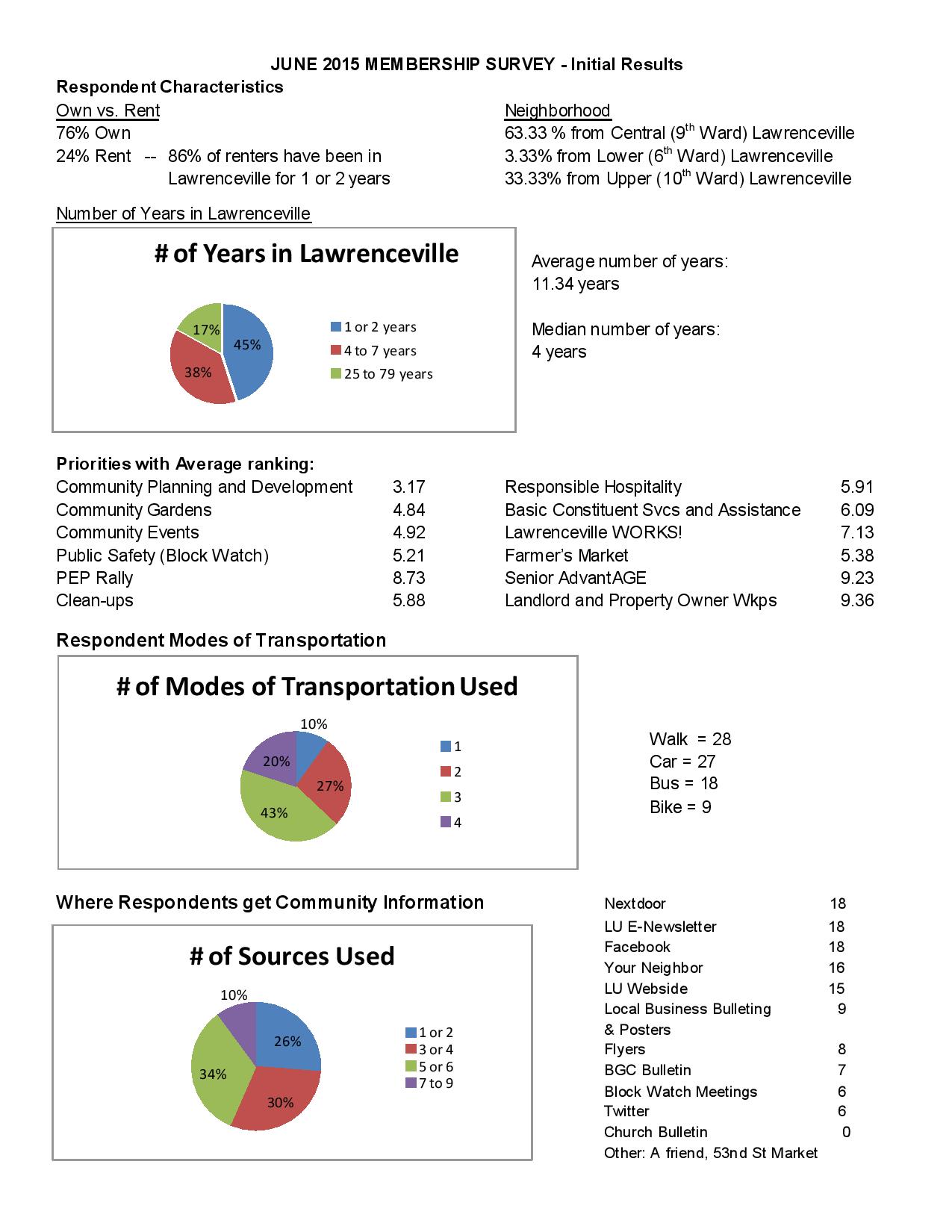 A special thank-you to those who attended LU's recent membership meeting. Nearly 60 Lawrenceville residents came to speak their minds, giving us the information we need to better serve the community. The meeting was a productive discussion about how we can all come together to address our various priorities for our neighborhood. We are incorporating your feedback into our programs every day! Join us for LIVE! in Lawrenceville (Sept. 19) for updates on how your ideas have shaped our work.
Results from the priorities survey filled out by members at the meeting can be found below.