Banners on Butler St for Veterans & Active Servicemembers, 3/20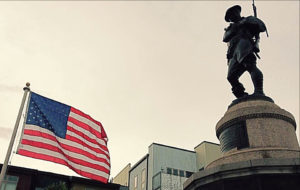 A group of residents is planning to recognize veterans and active service members with banners along Butler Street. The deadline has been extended, materials can submitted at a community meeting on Tuesday, March 20th @ 7 p.m. at the VFW Post 214, 316 52nd St. Banners are $143 each, and will be posted May through September.
Please fill out the application and submit with a check made out to VFW Post 214 with "banners" in the memo section. For more information, check out the frequently asked questions, or contact June Coyne Givens at 412-784-1954 or Aggie Brose at 412-782-4746.